PLUMB TIME PLUMBING & DRAIN SERVICES
A local, family, veteran owned & operated company proudly serving our neighbors here in Columbia, South Carolina since 2006. Our extensive experience working with plumbing and drains goes back 28+ years. It is this experience and knowledge that has helped Plumb Time emerge as a one of the favored Master Plumbers in Columbia, South Carolina.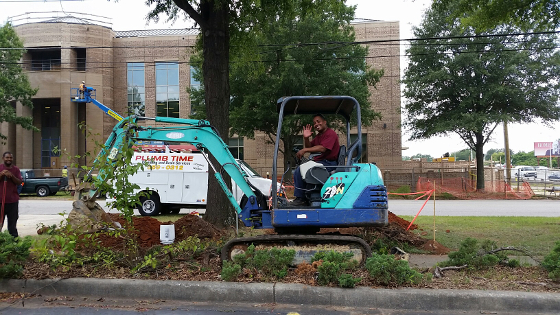 My name is Manny Anderson, and I am the owner and operator of Plumb Time Plumbing & Drain Services. I have completed my technical training in plumbing in Philadelphia, PA where I also received the John Hawkins Award. Since my training was completed I have continued to expand my knowledge and hone my technical skills. Including being licensed in three states and working as a government contractor.
I have spent a large part of my life working in the plumbing industry. In addition, both myself and my wife Tanya, have served our country in the United States Military during Desert Storm. This experience adds to the level of service and commitment that we provide our customers on a daily basis.
When you call us at Plumb Time Plumbing and Drain Service you will always get personal service. Your call will be personally taken care of by myself or Tanya. The complete satisfaction of our customers is our number one priority.
We are licensed and insured as a Master Plumber in SC #003111003, Master Gas Fitter #001140508, and Mechanical Contractor #M109847. Please give us a call whenever you have a need of plumbing help. Also take a look at our plumbing blog for tips and advice that we update regularly.