The water heater is possibly the most utilized appliance in any home, yet it is not thought of very often. It is simply expected to continue doing its job indefinitely, without the need of constant attention. The fact is this extremely hard working appliance actually has a life span of approximately 10 years. However, that time can grow longer or shorter depending on a few factors.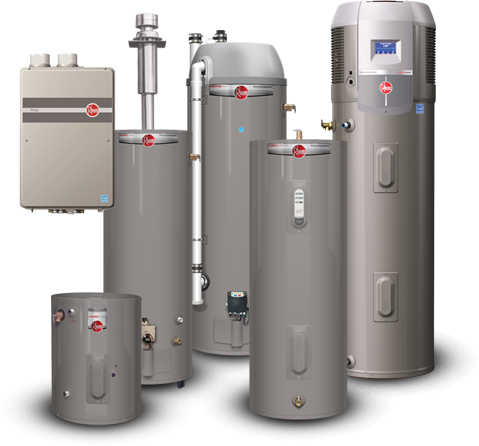 To start, the installation process used when putting the new water heater in can have a tremendous impact on the lifespan of the water heater. A few of the hazards of an improperly installed water heater are flooding, fires and carbon monoxide poisoning. A licensed plumber is the only person that knows all of the regulations for a proper install, as well as ensuring that all of the pipes and connections are secure, eliminating the possibility of leakage. A licensed plumber will also be sure to install the proper sized venting system, this is critical since a vent that is the wrong size could allow carbon monoxide to escape from the system creating a extremely deadly environment.
Another significant factor on the lifespan of your water heater is the level of usage. As with most things the harder a water heater is used the faster it will reach a time when replacement is necessary. Keep in mind that a single adult living alone in a smaller home or condo will use less hot water than a young married couple, the young married couple will use less than the family with young children, who will of course use less than the family with teenagers and many family members. By remembering this fact you will be able to choose the proper size water heater for your particular needs, and you will not be caught completely off guard when it comes time to replace the unit.
Finally, there is the construction and care of the water heater which will impact the lifespan. Be sure to choose a water heater made by a reputable company, who offers a very good warranty and who gets great reviews from other consumers like yourself. The one factor that you have 100% control over is the care and maintenance of your water heater. Having a licensed plumber come annually to do a full maintenance check on your water heater will not only catch any potential problems before they can cause significant damage to your home, but it is a proven step you can take to extend the lifespan of the water heater. A maintenance check-up should include, checking the pipes and connections, inspecting the anode rod which helps prevent corrosion and flushing the sediment out of the tank.
As a licensed Master Plumber and Master Gas Fitter, Plumb Time Plumbing and Drain Cleaning is always ready to help you with all of your water heating needs. Call us today to set up a time for a maintenance check, to schedule an appointment for installation of your new water heater or for the emergency repair service you may need now.