Hydro Jetting the plumbing or sewer lines will remove not only the debris or roots that are causing the slow draining or stoppage in the lines it will also remove all the minerals, silt, and sludge that may have built up on your pipes over the years.

Advantages of Hydro Jetting
Fast, effective, affordable
No harsh chemicals, just plain water
Safe for sewer and drain pipes
Completely cleans inside of pipes
Removes even toughest root clogs
The hydro jetting process is a process used by plumbers to clear clogs or remove stubborn roots from you plumbing and sewer pipes. The process is just as it sounds it is done by using normal water (without harsh chemicals) at extremely high levels of pressure, with a nozzle made for this specific purpose. Imagine your standard water pressure cleaner which can be purchased from most big box stores and multiply the psi (pounds of pressure per square inch) by three and that would be a close comparison to the amount of pressure used when hydro jetting, the extreme pressure levels can range from 4000 psi to over 20,000 psi.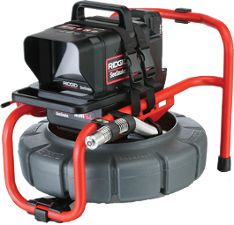 Understandably, when working with this level of pressure there are some hazards which make it a priority to call in an experienced, properly trained professional Columbia SC plumbing contractor to take care of this for you. In addition to knowing how to avert any physical harm to either you or them they are also trained to inspect the pipes prior to using hydro pressure.
This inspection is done with special video camera equipment which can move through the pipes to see the level of buildup, amount of debris, or where the obstruction (roots, stone, sand) is located. A camera inspection will also show the plumber the condition of the pipes, if the pipes have eroded or if there is a fracture or puncture somewhere in the line they may not be able to withstand the level of pressure.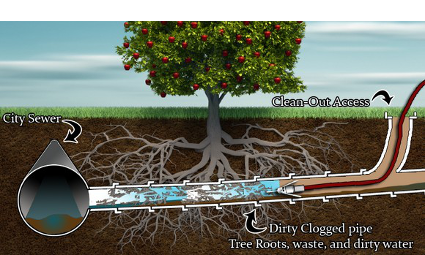 The video procedure is also one way used to detect where a leak is along your plumbing or sewer line, reducing the amount of digging needed or the number of holes in your walls searching for that leak.
The plumber will also do a video inspection after the hydro jetting process is complete to ensure that the blockage, debris and buildup have been removed completely so that the job is completed correctly the first time. This inspection will also show if there was any inadvertent damage cause to the pipes during the process.
All in all, when it comes to slow or clogged plumbing and sewage lines the best way to clear up the issue is to use the hydro jetting process. If you are interested in having this process done on your home call Master Plumber Manny at Plumb Time today we will be happy to come and clean out your pipes!